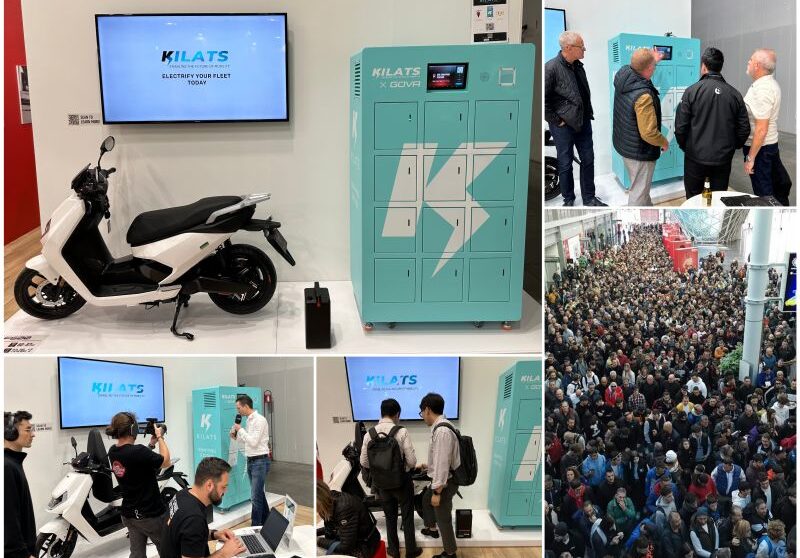 KILATS AT EICMA 2023
EICMA 2023 – A valuable opportunity to showcase KILATS and the sheer scale was unbelievable!
KILATS presented to fleet managers, the press, industry peers, merchants, last-mile delivery platforms and curious on-lookers, hailing from all corners of the globe as far south as Brazil to the north in Sweden, and spanning east to west from Japan to America, EICMA was truly a global stage.
We met new partners and are opening more doors to markets that need 2-wheel fleet electrification fast.
Positive reactions to our fleet technology and focused business model was enforced by the F600 GOVA electric motorcycle, which are proud to have co-created with #niu, and together brings 2-wheel electric mobility closer to the experience of a traditional motorcycle.
A big thanks and warm gratitude to the NIU Team!