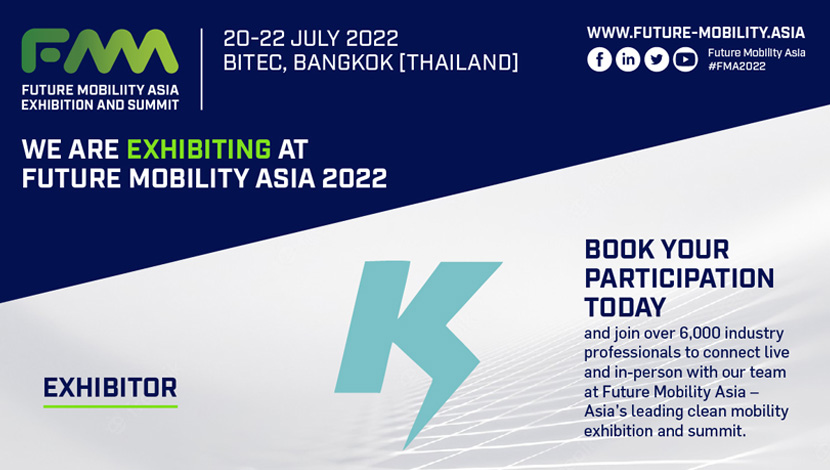 KILATS TO PARTICIPATE AT FUTURE MOBILITY ASIA 2022
KILATS has signed up to be part of Future Mobility Asia 2022, and will be exhibiting alongside fellow EV players in the Singapore Pavilion, organised by the Association of Electronic Industries of Singapore.
Future Mobility Asia is a comprehensive showcase of all future road mobility concepts, solutions, technologies, and innovations.
Organised under the patronage of the Ministry of Energy Thailand, the exhibition and conference is the central meeting point for OEMs, mobility innovators, after-market suppliers and technology solution providers to meet, network and drive forward the mobility transition and transformation in Asia.
Presented as an integrated global exhibition and conference compressed into 3 days for all stakeholders of mobility, FMA 2022 will feature an extensive display of road mobility
technologies and innovations.
FMA 2022 will convene more than 10,000 trade professionals, global technology thought leaders, ASEAN ministers, and transport fleet owners, with more than 100 brands showcasing their latest innovations driving forward a clean and autonomous mobility transformation in Asia